About This Campaign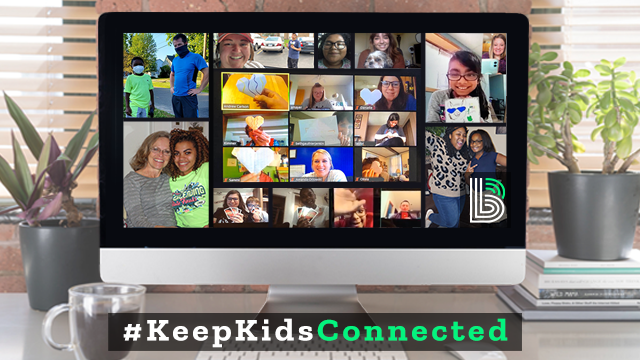 Keep Kids Connected
A National Campaign to Defend the Potential of our Youth
Keep Kids Connected National Event
Keep Kids Connected is a national event hosted by over 90 Big Brothers Big Sisters of America affiliates across the nation. We are seeking your help in taking immediate action to maintain and support the vital, life-changing mentoring relationships we facilitate and professionally support in order to prevent social isolation of our young people and families. The program will contain testimonials, interviews, and media that highlights the essential work that BBBS does with the goal of securing new donors while continuing to foster support from existing benefactors. This event will stream nationally on social media platforms including facebook and YouTube, with a program to include A-list celebrities and influencers who will share their stories and support for BBBS. Your donations will go directly to the Big Brothers Big Sisters of Tampa Bay to impact our community and the children we serve. We invite and encourage you to join this event on August 7th from 2:00pm-4:00pm (EST).
Location / Venue
Address:
Virtual National Streaming Event
USA
Time:
Aug 07, 2020 02:00 pm to
Aug 07, 2020 03:00 pm ET
Campaign to Support Big Brothers Big Sisters of Tampa Bay, Inc
Our mission is to create and support one-to-one mentoring relationships that ignite the power and promise of youth.
A COPY OF THE OFFICIAL REGISTRATION AND FINANCIAL INFORMATION MAY BE OBTAINED FROM THE DIVISION OF CONSUMER SERVICES BY CALLING TOLL-FREE (800-435-7352) WITHIN THE STATE. REGISTRATION DOES NOT IMPLY ENDORSEMENT, APPROVAL, OR RECOMMENDATION BY THE STATE. Registration # CH15740;
Tax ID # 59-217-3085